DISCOUNT BOATING SUPPLIES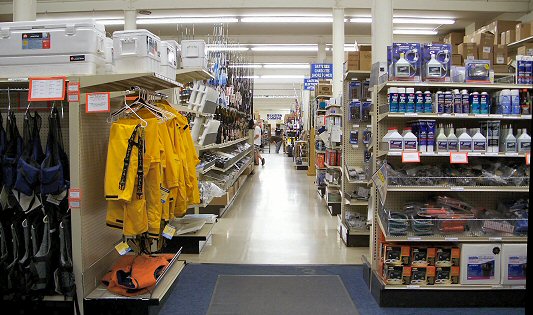 THESE PRODUCTS AND MORE ARE AVAILABLE
IN OUR GIANT BOATING & FISHING ACCESSORIES SHOWROOM

MARINE & RV
BATTERY CENTER

Eastern offers a wide selection of DEKA Marine Starting, Deep-Cycle & Dual-Purpose batteries at market-low prices.




(Available at Newark, DE Showroom Only)
MOELLER FUEL TANKS & ACCESSORIES

Eastern Marine carries a complete selection of Moeller Marine fuel tanks ranging from 3 to 58 gal. We also sell fuel lines, fittings and many other marine accessories by MOELLER PRODUCTS.
SHURflo® MARINE PUMPS

Eastern Marine carries a complete selection of SHURflo Marine Pumps including: Washdown Pumps, Potable Water Pumps, Bilge & Livewell Pumps

yachtpaint.com
Yacht Paint Center

AUTHORIZED INTERLUX YACHT PAINT CENTER FEATURING
A TERRIFIC SELECTION OF TOPSIDE
PAINTS, BOTTOM PAINTS & PAINT ACCESSORIES
BOAT SEATING SPECIALIST
Fine selectionl of boat seating featuring folding fishing seats, helmsman chairs, swing back seats and the areas finest selection of seating pedestals and seat accessories.
ROPE, FENDER & ANCHOR STORE

Follow the boardwalk into this area of the store which just overflows with docklines, anchorlines, nylon rope coils, fenders, mushroom, river & fluke anchors, chain and lots of hardware.
TELEFLEX GAUGES & STEERING

Eastern Marine offers a wide selection of Teleflex Boat Steering Systems and Marine Gauges.
LENCO TRIM TABS

Eastern Marine offers Lenco's Standard, Edgemount and Racing Boat trim tabs. Lenco trim tabs will make your boat ride smoother, drier, faster and with increased safety whether on a high-performance, family cruiser or small skiff.
LOWEST PRICES! NO SALES TAX
Copyright © 2018 Eastern Group, Inc.